LAWN CARE SPRING SPRINKLER ™
Call today

to find out more about our

services and pricing

!
Sprinkler System Repair Spring Tx
Professional Installation
Residential & Commercial
What We Do:
Sprinkler Head Repair & Installation
Sprinkler Leak Detection & Repair
Back Flow Preventers Repair & Installation (PVB)
Sprinkler Controller Repair & Installation
Sprinkler Valve Repair & Locating
Sprinkler Wiring Repair & Troubleshooting
Move Sprinkler Heads
Add a New Sprinkler Zone
Our Visit Includes:
Checking Your Sprinkler System.

Answering Any Questions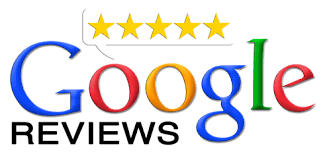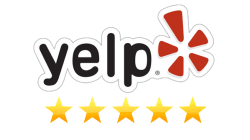 [grw place_photo="https://maps.gstatic.com/mapfiles/place_api/icons/v1/png_71/generic_business-71.png" place_name="Lawn Care Spring Service" place_id="ChIJp9BOM2zNQIYRYCSy_VXkoLM" pagination="5″ text_size="120″ refresh_reviews=true lazy_load_img=true reduce_avatars_size=true open_link=true nofollow_link=true]
Let me Take Care of Your Lawn & Sprinkler ™ 
Installation of Sprinkler Systems

Sprinkler Systems Repair

Lawn Sprinkler System

Hose Sprinkler

Garden Design

Watering Sprinklers
Clogged yard drain

Blocked landscape drain

Do broken sprinklers leak more water

Cost of irrigation leaks

Starting sprinkler system after winter

Sprinkler System Services
Best Sprinkler System Repair Spring Tx No trip charges! Same/Next-day Sprinkler Repairs with the warranty in Spring Texas.
The whole repair work and our system's installation of sprays are totally guaranteed and are not occult costs after a job is completed.
Our experience and skill in problem-solving reparation or replacement of sprinkler or irrigation sprays, valves, controls of sprays, wiring of sprays, and broken water pipes guarantee that your system of sprays hurries back to work correctly.
We used systems' products of irrigation and aspersion of professional line leaders at companies like Toro, Hunter, Weathermatic, Irritrol, Rainbird, and Orbit.
Average. $255 · Typical Range. $140 – $375 · Low End $85
In-ground sprinkler system with an average controller cost to install a sprinkler system 6 zones is low cost in Spring Texas.
Best Sprinkler System Repair Spring Tx Services
Sprinkler Spray Heads
Sprinkler Nozzles
Impact rotor sprinkler heads
Bubblers
Sprinkler zone control valves
Rain sensors – auto shut-off system
Sprinkler rotor heads
Impact sprinkler heads
Hub risers
Stream Bubblers
Backflow preventers
Sprinkle Service #sprinklerrepair #grass #grasscutting #lawnmower #lawncare #spring #lawn #grasscutter #springtx #thewoodlandstx #sugarland
The average cost to repair a sprinkler system in Spring Tx is $ 170, but some homeowners pay as much as $ 385. Expect several factors to play a role in the cost. The first is the minimum service fee. The type and extent of repair are the most important cost factors, and larger systems require more time and materials.
You can find a Spring Tx sprinkler repair professional by doing a little research online. But before hiring a professional, contact them. Ask them questions, tell them about your problem with the sprinklers, and request estimates of inspection costs.
Other Services
clogged yard drain
backflow preventer freeze damage
blocked landscape drain
do broken sprinklers leak more water
cost of irrigation leaks
starting sprinkler system after winter
draining the texas sprinkler system
The peaks of drainage of the roof are all that I need to see that's it! Perhaps be that easy. You can also try to make the water hose from the extreme exit of the piping. That way, a place the water and the obstructed material can go to is. Simply climb the piping slowly.
Sprinkler System Repair Spring Tx | Sprinkler System Repair Spring Texas | Sprinkler System Repair Near Spring Tx | Sprinkler System Repair Near Spring Texas | Sprinkler System Fix In Spring Tx | Sprinkler System Installation Spring Tx | Sprinkler System Installing Spring Tx | Best Sprinkler System Repair Spring Tx | Sprinkler System Repair Service Spring Tx | Sprinkler System Repair Service Spring Texas | Sprinkler System Repair Spring Tx 77373 | Sprinkler System Repair Spring Tx 77379 | Sprinkler System Repair Spring Tx 77388 | Sprinkler System Repair Spring Tx 77389 | Sprinkler System Repair Spring Tx 77380 | Sprinkler System Repair Spring Tx 77381 | Sprinkler System Repair Spring Tx 77386 | Sprinkler Repair Spring Tx | Sprinkler Repair Spring Texas | Sprinkler Repair Service Spring Tx | Sprinkler Repair Service Spring Texas
Driver to Lawn Care Spring Service:
Driving
GPS Coordinates
30° 1′ 11.629″ N – 95° 33′ 23.648″ W
Hours Business
Monday 7AM–5PM
Thesday 6AM–5PM
Wednesday 6AM–5PM
Thursday 6AM–5PM
Friday 6AM–5PM
Saturday 6AM–5PM
Sunday Closed