We Transform Your Garden: Comprehensive Landscaping Service in Spring
Professional Sprinkler and Irrigation Services: Repair and Installation in Houston, TX
Landscaping and Garden Care Experts in Spring, Texas
Best Lawn Care Services
 Residential & Commercial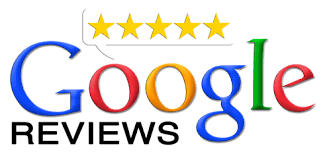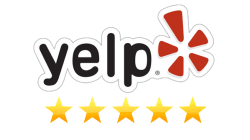 Lawn Edging | Lawn Fertilization | Lawn Herbicide Application | Lawn Maintenance | Lawn Mowing | Lawn Seeding | Lawn Sprinkler Installation | Leaf Removal | Mulching | Organic Lawn Treatment | Outdoor Fireplace Construction | Patio Design | Pavers Installation | Sod Installation | Sod Repair | Sprinkler Winterization | Tree Removal | Tree Trimming | Weed Control | Winterization | Sprinkler System | Sprinkler Installation | Sprinkler Repair
15 years of experience, our work is guaranteed.
What do people say about us?
Let me Take Care of Your Lawn ™
Services we offer Lawn Care Spring Services LLC
Full Lawn Services

Shrub Trimming

Mulching

Fertilizer Programs

Garden Design

Power Washing
Lawn Care Spring

Tree Removal

Grass Replacement

Plants & Flowers

Fence

General Cleaning
Comprehensive Landscaping Solutions in Spring, Texas
Welcome to the go-to hub for top-notch landscaping services in Spring, Texas. Our commitment is more than just tending to lawns; we transform landscapes, ensuring every corner of your outdoor space resonates with beauty and functionality
Better Service for a Better Price is Guaranteed!
Lawn Care Services Experienced Professionals providing services and products of gardening and Lawn maintenance.
The Future of Garden Design
Welcome to the epicenter of innovative landscaping in Spring, Texas. We pride ourselves on delivering services that transcend the ordinary, transforming outdoor spaces into breathtaking landscapes that both captivate the senses and serve a functional purpose.
We take care of and ensure the good condition of the green areas of private homes, developments, or businesses. The gardens are decorative elements, but we must also bear in mind that they are formed by living beings that grow, fall ill, or are sensitive to external agents, that is why we have to resort to professional gardeners who know the way of proceeding in each case. These are responsible for the garden to give its maximum splendor due to its periodic maintenance tasks.
A Future-Forward Approach to Garden Design
In the digital age, we harness cutting-edge insights to shape every garden's narrative. Like a carefully woven tapestry, each element in your outdoor space—from the plants to the patios and pathways—is interconnected. This holistic approach ensures that every inch of your garden not only looks beautiful but also resonates with purpose and personalized charm.
Lawn Care Service Your Garden's True Potential
Gardening is much more than just planting a few flowers or shrubs. It's an art and science combined, and the professionals at Lawn Care Service Near Me are experts at creating a harmony between the aesthetics of your garden and its functionality. Here's how they approach garden design:
1. Orientation of the Garden: The first thing they consider is the orientation of your garden. Whether it's north, south, east, or west-facing makes a difference. The amount of sunlight and shade your garden receives will determine the types of plants that will thrive there. For instance, a garden with southern exposure might be sunnier and hotter, making it suitable for sun-loving plants, while a north-facing garden may require shade-tolerant species.
2. Efficient Irrigation Systems: Water is the lifeblood of a garden. The experts at Lawn Care Service Near Me evaluate the existing water sources and determine the best irrigation system that meets the needs of the plants while conserving as much water as possible. They consider factors like the frequency and amount of watering needed for the chosen plants and the type of irrigation system (drip, sprinkler, soaker hoses, etc.) that would be most efficient.
3. Construction Details: The garden isn't just about plants. It's also about the various structures and elements that complement the greenery. This can include fountains that introduce the soothing sound of flowing water, pergolas that provide shaded areas, or ponds that become a focal point and support aquatic life. The team at Lawn Care Service Near Me takes care of the design and construction of these features, ensuring they integrate seamlessly into the overall garden landscape.
In conclusion, designing a garden involves meticulous planning and an understanding of how different factors come together to create a cohesive, beautiful, and functional space. With Lawn Care Service Near Me, you're assured of a garden that not only looks good but also caters to the specific needs of the plants and provides a perfect environment for relaxation and enjoyment.
Lawn Care Services Near Me: Comprehensive Lawn and Garden Care
The lawn is a crucial component of any garden, commonly found in both public and private green spaces. Its lush presence enhances the visual appeal of an area. Lawn Care Near Me specializes in setting up grass in these spaces, offering two primary methods:
Natural Grass Installation: Lawn Care Near Me installs rolls of natural grass after preparing and conditioning the ground. Depending on the area's specific needs, they might add soil, substrates, or other products to ensure proper grass rooting for the best results.
Lawn Seeding: This involves sowing seeds to cultivate a lawn. High mineral value substrates and fertilizers are employed to encourage proper seed germination. This method takes longer than installing natural grass rolls.
Regular maintenance is essential to keep gardens looking their best. It's the little things—like scattered leaves—that can alter a garden's overall impression. The Lawn Care Near Me team conducts essential maintenance tasks, including:
Gathering fallen leaves.
Checking and maintaining irrigation systems.
Cleaning and inspecting decorative features.
Mowing and tending to the lawn.
Removing moss or verdigris from garden walls or pathways.
Cleaning grates and drains to prevent waterlogging.
Replacing unhealthy or damaged plants.
Introducing seasonal plants based on the current time of year.
With Lawn Care Near Me, every aspect of your garden is in expert hands—from initial design to ongoing maintenance—ensuring you can simply relax and enjoy your green oasis.
Lawn Fertilizer Service Near Me: What We Offer
Soil Analysis: Before starting, we assess the soil's pH and nutrient levels to determine the best type of fertilizer for your lawn.
Custom Fertilizer Blends: Based on your lawn's specific needs, we create a tailor-made fertilizer mix to ensure optimal growth and health.
Scheduled Applications: Our team provides periodic fertilizer applications throughout the year, aligning with the best times to fertilize for maximum benefit.
Organic Options: For those interested in eco-friendly solutions, we offer organic fertilizer options that are both effective and environmentally conscious.
Weed and Pest Control: Along with fertilizing, our service can also include treatments to control weeds and lawn pests, ensuring a lush, unmarred lawn.
Grass Type Specialization: Different grass types have unique needs. We specialize in fertilizing a variety of grasses, ensuring the best care for your specific lawn.
Watering Recommendations: Post-fertilization, we provide guidelines on when and how much to water to maximize the fertilizer's effectiveness.
Follow-up Services: We don't just fertilize and forget. Our team follows up to check on the progress of your lawn, making adjustments if necessary.
Education: We believe in empowering our customers. We provide insights and advice on maintaining lawn health beyond just fertilizing.
Eco-Friendly Practices: Beyond our organic options, we focus on sustainable practices, minimizing any runoff that could harm the environment.
Custom Packages: Depending on your lawn size, budget, and specific needs, we offer various packages, ensuring you get the best value for your money.
Seasonal Adjustments: As seasons change, so do your lawn's needs. We adjust our fertilization strategy according to the time of year and weather conditions.
Safety Protocols: All our applications follow strict safety guidelines to ensure the health and well-being of your family and pets.
With "Lawn Fertilizer Service Near Me," you can trust that your lawn's nutrition is in the best hands, ensuring a green, thriving outdoor space year-round.
Sprinkler and Irrigation Service: Our Offerings
System Design: Custom design of irrigation systems tailored to your property's size, layout, and plant needs.
Installation: Professional installation of sprinkler and irrigation systems, ensuring efficient water coverage.
System Upgrades: Retrofitting older systems with modern, water-efficient components to optimize usage.
Maintenance: Routine checks to ensure all parts are in optimal working condition, including sprinkler heads, valves, and timers.
Leak Detection: Using advanced tools, we detect and fix any leaks, ensuring water isn't wasted and preventing potential damage.
Winterization: Preparing irrigation systems for the colder months to prevent freezing and pipe bursts.
Spring Start-Up: Activating systems in the spring, checking for any winter damage, and making necessary adjustments.
Water Conservation Consultation: Offering advice on the best irrigation practices and technologies to reduce water usage and promote sustainability.
Zone Optimization: Adjusting system zones to ensure efficient water distribution without over-watering or under-watering any area.
Drip Irrigation Solutions: Installing and maintaining drip systems for gardens, ensuring plants receive water directly at the roots, minimizing evaporation and runoff.
Rain Sensors and Smart Controllers: Installing devices that adjust watering based on rainfall and weather conditions, further conserving water.
Backflow Testing and Prevention: Ensuring water safety by checking and installing backflow prevention devices, which stop potentially contaminated water from entering the main water supply.
Emergency Repairs: Providing prompt service for any sudden breaks, malfunctions, or system failures.
Education and Training: Teaching homeowners how to use and adjust their systems, promoting efficient water use.
Warranty and Guarantees: Offering peace of mind with warranty coverage on our installations and repairs.
With our Sprinkler and Irrigation Service, you can ensure that your landscape receives the right amount of water in the most efficient manner, all while conserving resources and promoting a lush, healthy environment.
Lawn Care Service in 77373 | 77379 | 77380 | 77381 | 77383 | 77389 | 77388 | 77386 | 77410 | 77429 | 77433 | 77354 |  77384 | 77387 | 77393 | 77375 | 77377 | 77098 | 77057 77027 | 77042 | 77044 | 77019 | 77050 | 77346
Lawn Care Spring Service
Address: 9111 Newkay Ln, Spring, TX, 77379
Phone: (281) 475-8895
Hours:  Opens 6AM – 5PM
Areas served:
Spring and nearby areas
Driver to Lawn Care Spring Service:
Driving
GPS Coordinates
30° 1′ 11.629″ N – 95° 33′ 23.648″ W
Hours Business
Monday 7AM–5PM
Thesday 6AM–5PM
Wednesday 6AM–5PM
Thursday 6AM–5PM
Friday 6AM–5PM
Saturday 6AM–5PM
Sunday Closed