We Transform Your Garden: Lawn Service | Lawn Care and Landscaping Service in Spring TX
Professional Sprinkler and Irrigation Services: Repair and Installation in Houston, TX
Landscaping and Garden Care Experts in Spring, Texas
Best Lawn Care Services
 Residential & Commercial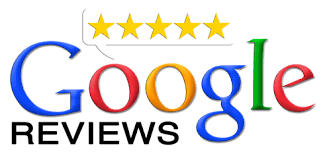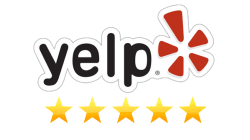 Lawn Edging | Lawn Fertilization | Lawn Herbicide Application | Lawn Maintenance | Lawn Mowing | Lawn Seeding | Lawn Sprinkler Installation | Leaf Removal | Mulching | Organic Lawn Treatment | Outdoor Fireplace Construction | Patio Design | Pavers Installation | Sod Installation | Sod Repair | Sprinkler Winterization | Tree Removal | Tree Trimming | Weed Control | Winterization | Sprinkler System | Sprinkler Installation | Sprinkler Repair
15 years of experience, our work is guaranteed.
What do people say about us?
Let me Take Care of Your Lawn ™
Services we offer Lawn Care Spring Services LLC
Lawn Care Spring

Tree Removal

Grass Replacement

Plants & Flowers

Fence

General Cleaning
Complete Yard Help in Spring, Texas
Welcome to the go-to hub for top-notch landscaping services in Spring, Texas. We do more than just take care of lawns. We make yards look great and work well. Every part of your outdoor space should be pretty and useful.
Better Service for a Better Price is Guaranteed!
Lawn Care Services Experienced Professionals providing services and products of gardening and Lawn maintenance.
The Future of Garden Design
Welcome to our awesome landscaping place in Spring, Texas. We're really good at making outdoor areas look amazing and useful. Our goal is to make outdoor spaces beautiful and fun for you to enjoy.
We make sure yards and gardens at homes, neighborhoods, and businesses stay healthy and look nice. Gardens have pretty plants, but they need care because they're alive and can get sick or be affected by things outside. That's why we have expert gardeners who know what to do. They take care of the gardens so they always look their very best by doing regular maintenance tasks.
A Modern Way to Make Gardens
In today's tech world, we use really smart ideas to make gardens special. It's like making a big puzzle where everything fits together. This way, your garden isn't just pretty; it also feels just right and unique to you.
Lawn Care Service Your Garden's True Potential
Gardening isn't just about planting pretty things; it's about making art and using science at the same time. The folks at Lawn Service Near Me are really good at making gardens look nice and work well. Here's how they do it:
Where the Sun Shines: First, they look at which way your garden faces, like north, south, east, or west. This tells them how much sun and shade your garden gets. That helps them choose plants that will grow best. Like, if your garden gets lots of sun, they pick plants that like the sun. If it's shady, they choose ones that like shade.
Watering the Right Way: Water is super important for gardens. The experts at Lawn Care Service Near Me look at where the water comes from and figure out the best way to water the plants without using too much water. They think about how often to water and what kind of system to use, like drip, sprinklers, or hoses.
Adding Cool Stuff: Gardens aren't just about plants; they're about other stuff too, like fountains that make water sounds, shady spots called pergolas, and even ponds with fish. The team at Lawn Care Service Near Me makes these things and puts them in your garden so they look like they've always been there.
So, making a garden that's pretty and works well needs a lot of planning. Lawn Care Service Near Me makes sure your garden looks good, the plants are happy, and you can enjoy it too!
Lawn Care Services Near Me: Comprehensive Lawn and Garden Care
Custom Design: We make special watering systems that fit your yard, so your plants get the right amount of water.
Professional Installation: Our experts put in sprinklers and watering systems to make sure your yard gets watered properly.
System Upgrades: We make old systems better by using new parts that work really well.
Routine Maintenance: We check the parts of your system, like sprinklers and timers, to keep them working right.
Leak Detection: We use special tools to find and fix leaks, so we don't waste water and your yard stays safe.
Winter Preparation: We get your system ready for cold weather to stop it from freezing or breaking.
Spring Activation: We turn on your system in the spring, check it for problems, and fix anything that's not working.
Water-Saving Tips: We give you advice on how to use water wisely and be kind to the Earth.
Zone Adjustments: We make sure your system waters everything evenly without overdoing it.
Drip Systems: We put in and look after systems that water your plants right at their roots to save water.
A lawn is like a special carpet of grass in gardens, and it can be in parks or even in your yard. It makes everything look nice and green. Lawn Care Near Me is really good at putting grass on these carpets, and they have two ways of doing it:
Natural Grass Installation: They roll out real grass on the ground after getting it ready. Sometimes, they add good dirt and stuff to help the grass grow better.
Lawn Seeding: Instead of rolling out grass, they put tiny seeds in the ground. They use special dirt and food for the seeds to help them grow into grass. This way takes a bit more time.
To keep gardens looking great, you need to take care of them. Even little things like leaves can make a garden look messy. The Lawn Care Near Me team helps by:
Picking up fallen leaves. • Checking and fixing the water systems. • Cleaning and looking at pretty things in the garden. • Cutting the grass and making sure it's healthy. • Taking away moss and yucky stuff from walls and paths. • Cleaning grates and drains so water doesn't get stuck. • Changing plants that aren't doing well. • Adding special plants depending on the time of year.
With Lawn Care Near Me, every aspect of your garden is in expert hands—from initial design to ongoing maintenance—ensuring you can simply relax and enjoy your green oasis.
Lawn Fertilizer Service Near Me: What We Offer
Lawn Care Services: Enhance Your Lawn with Ease
Don't struggle with lawn care all by yourself. Our local experts will create a unique plan just for you, saving you time and money.
Soil Test: Before we begin, we check the soil's acidity and nutrient levels to figure out the right fertilizer for your lawn.
Custom Fertilizer Mix: Based on what your lawn needs, we create a special fertilizer blend to help it grow well and stay healthy.
Scheduled Fertilizer: Our team gives your lawn regular doses of fertilizer all year round, at the best times for maximum results.
Organic Choices: If you prefer eco-friendly options, we have organic fertilizers that work well and are good for the environment.
Weed and Pest Control: Along with fertilizing, we can also deal with weeds and pests to keep your lawn looking great.
Grass Expertise: Different types of grass need different care. We know how to fertilize all kinds of grass to keep your lawn at its best.
Watering Advice: After fertilizing, we'll tell you when and how much to water for the best results.
Follow-up Help: We don't just fertilize and leave. We check on your lawn's progress and make changes if needed.
Lawn Tips: We believe in helping you take care of your lawn. We'll share advice to keep it healthy, beyond just fertilizing.
Eco-Friendly Ways: Besides organic options, we use sustainable methods to protect the environment and prevent harm.
Custom Plans: We offer different plans based on your lawn's size, budget, and what it needs, so you get the most value.
Seasonal Changes: Your lawn's needs change with the seasons. We adjust our fertilizer plan as the weather changes.
Safety Rules: We always follow safety rules to make sure your family and pets stay safe during our treatments.
Best Lawn Fertilizer Service Near Me Spring Texas
With "Lawn Fertilizer Service Near Me," you can trust that your lawn's nutrition is in the best hands, ensuring a green, thriving outdoor space year-round.
Sprinkler and Irrigation Service: Our Offerings
Design: We make custom irrigation systems that fit your property's size, layout, and plant needs.
Setup: We install sprinkler and irrigation systems professionally for good water coverage.
Upgrades: We improve old systems with modern parts to make them work better.
Maintenance: We check parts like sprinkler heads, valves, and timers regularly to keep them working well.
Leak Finding: We use special tools to locate and fix leaks to save water and prevent damage.
Winter Prep: We get your system ready for cold weather to avoid freezing and pipe damage.
Spring Start: We turn on systems in the spring, check for winter damage, and make any needed changes.
Water Tips: We give advice on smart watering and eco-friendly technologies to save water.
Zone Adjustments: We fine-tune zone settings for even watering without overdoing it or leaving areas dry.
Drip Systems: We put in and maintain drip irrigation for gardens, giving plants water at the roots to reduce waste.
Rain Sensors and Smart Controls: We add devices that adjust watering based on rain and weather to save water.
Stop Backflow: We ensure your water is safe by checking and adding devices to prevent bad water from getting in.
Fast Fixes: We provide quick help for sudden breaks, issues, or system problems.
Teaching: We show homeowners how to use and adjust their systems for efficient water use.
Warranties: We give you peace of mind with warranties for our installations and repairs.
System Installation
Installation companies
Lawn Sprinkler System
Sprinkler System Installers
With our Sprinkler and Irrigation Service, you can ensure that your landscape receives the right amount of water in the most efficient manner, all while conserving resources and promoting a lush, healthy environment.
Landscaping in Spring, Texas
Hey there! We're talking about making yards in Spring, Texas look super cool. It's all about making the outdoor areas around houses and stuff look really nice.
You know, sometimes yards can get messy, and we help fix that. We do things like planting pretty flowers, taking care of the grass, and making sure everything is clean and tidy.
Spring is a cool place, but it can get hot sometimes. So, we also make sure the plants get enough water to stay healthy.
Sometimes people want things like fountains or special paths in their yards. We can do that too! We make sure these things fit right in and look nice.
Our job is to make sure yards in Spring, Texas look awesome and are fun to play in or just hang out. If you need help with your yard, you can ask us, and we'll make it look fantastic!
Lawn Care in Spring, Texas
Howdy! We're here to talk about taking care of lawns in Spring, Texas. Lawns are like big, green carpets around houses.
We make sure lawns look great by mowing the grass to keep it at the right height. If there are weeds, we get rid of them. We also water the grass so it doesn't get too thirsty.
Sometimes, lawns can get sick, like people do. We have special stuff to make them healthy again. And when leaves fall from the trees, we pick them up to keep the lawn clean.
If you need a new lawn, we can plant fresh grass for you. It's like magic watching it grow!
We love making lawns in Spring, Texas look fantastic so you can play on them or have a picnic. If your lawn needs some love, just give us a shout, and we'll make it super duper nice!
Yard Work Services Near Me Spring TX
Hello! We're the folks who make yards look awesome. Yards are the outdoor spaces around homes.
We do things like mowing the grass, taking care of plants, and cleaning up leaves. If your yard has weeds, we get rid of them.
Sometimes, yards need new plants, and we can plant them for you. We also make sure everything gets enough water to stay healthy.
So, if your yard needs some love, just find us, and we'll make it look super nice for you to enjoy! Yard Cleaned
Lawn Care Service in 77373 | 77379 | 77380 | 77381 | 77383 | 77389 | 77388 | 77386 | 77410 | 77429 | 77433 | 77354 |  77384 | 77387 | 77393 | 77375 | 77377 | 77098 | 77057 77027 | 77042 | 77044 | 77019 | 77050 | 77346
Lawn Care Spring Service
Address: 9111 Newkay Ln, Spring, TX, 77379
Phone: (281) 475-8895
Hours:  Opens 6AM – 5PM
Areas served:
Spring and nearby areas
Driving
GPS Coordinates
30° 1′ 11.629″ N – 95° 33′ 23.648″ W
Hours Business
Monday 7AM–5PM
Thesday 6AM–5PM
Wednesday 6AM–5PM
Thursday 6AM–5PM
Friday 6AM–5PM
Saturday 6AM–5PM
Sunday Closed